Technology-infused Teaching and Learning
SAMR is a model designed by Dr. Ruben Puentedura to help educators infuse technology into teaching and learning. The model supports teachers in designing, developing, and integrating digital learning experiences that have a significant impact on student outcomes. The goal is to transform learning experiences so they result in higher levels of achievement for students.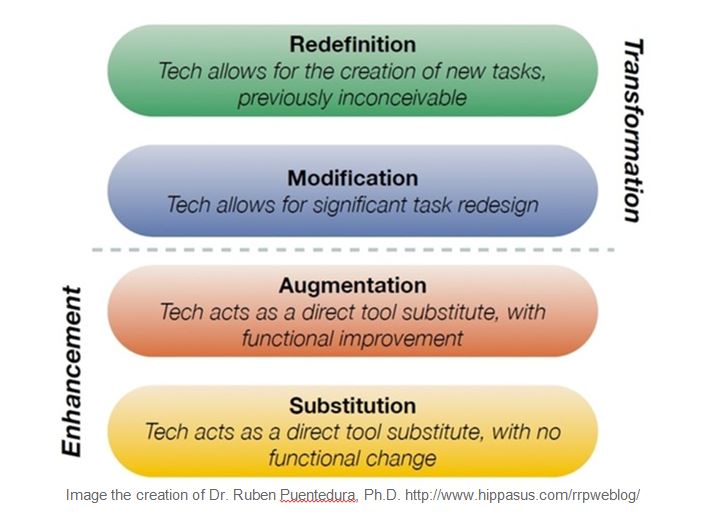 Click here to visit Dr. Puentedura's blog: http://www.hippasus.com/rrpweblog/
Our Digital Learning Goals
Teach and learn through digital content, in a technology-rich learning environment

Instill meaningful technology integration incorporating the 4 C's (collaboration, creativity, critical thinking, and communication)

Reposition learners in the classroom to be empowered to be creators, not consumers

Assist teachers to master the role of  facilitator

Develop fluency in coding and computational thinking
OUR VISION
We are committed to academic excellence for all students
by cultivating a community that is respectful, responsible, and reliable. 
OUR MISSION STATEMENT
Sierra 2-8 School will ensure all students reach high academic achievement
in accordance with the College and Career Readiness Standards.  
We are committed to a comprehensive system of support based on rigor, relevance and relationships.